About Mason County Health Department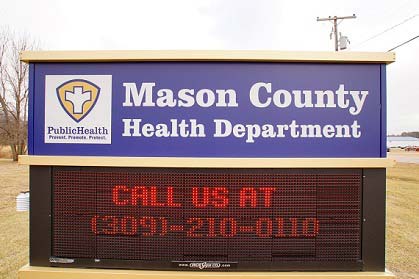 The Mason County Health Department works tirelessly to serve the working families and friends of the county. In addition, there are those in dire need of advice, various medical services, mental health services, or simply helping with aging family members. First of all, you can explore our website for all the information one may require in such circumstances.
Also, if you require any health-related services or simply need to speak with a knowledgeable individual and learn more about us, contact us online or call 309-210-0110.
Our Services
At the Mason County Health Department, everyone living within the region can expect a certain level of professionalism and service when the need strikes. We handle all types of health-related aspects of the community, including:
As you can see, the Health Department is dedicated to offering the most worthwhile information to the citizens of Mason County. Furthermore, within each service is a breakdown with more information on more specific topics. Most noteworthy, this includes information on:
Our prenatal care offers help with breastfeeding and guidance when you're wondering "what to feed my baby." We also can provide information about senior caregivers and caregivers for veterans. Call us if you want to learn more about memory care communities and assisted living. From flu shots to food permits, we have plenty of content any homeowner or family member should require.
Our Commitment
The Mason County Health Department has already helped thousands of working individuals – with more to come. Consequently, every single service we offer has been designed with the very best in mind for the citizens of Mason County.
In conclusion, for more information on what the Health Department does and how we may help you, contact 309-210-0110 today!